On The Monitor this week:
The Confederacy and the Confederate Flag – a short history lesson with Jim Loewen
Race Class and Violence in America – The South Carolina shootings in a wider context with Kevin Alexander Gray
More about this week's guests: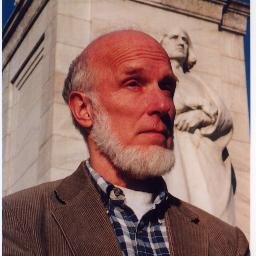 Jim Loewen taught race relations for twenty years at the University of Vermont. He is the author of many books, including The Confederate and Neo-Confederate Reader: The "Great Truth" about the "Lost Cause"; Sundown Towns: A Hidden Dimension of American Racism and Lies My Teacher Told Me: Everything Your High School History Textbook Got Wrong and Lies Across America: What Our Historic Sites Get Wrong. We will talk with him about the impact of myths of the Confederate past on the present and how those myths are part of the environment of places like South Carolina.
Selected quotes from The Confederate and Neo-Confederate Reader: "At its best, history embodies the triumph of evidence over ideology. Textbooks do not embody history at its best."
"There is a reciprocal relationship between truth about the past and justice in the present."
"Gradually, four key elements of neo-Confederate mythology emerged during the Nadir. First, slavery was good, and slaves liked it. (This was a throwback to arguments made in 1850.) Nevertheless, ending slavery was also good, because slavery was a burden on white planters. Second, the South seceded for states' rights, or perhaps over tariffs and taxes, not for slavery. Third, during the "War Between the States," Confederates displayed bravery and stainless conduct. They only lost owing to the brute size of the North. Conversely, slaves displayed loyalty to their "masters" during the war. Finally, and most important, during Reconstruction, vindictive Northern congressmen, childlike African Americans, and corrupt carpetbaggers and scalawags ravaged the prostrate South."
Also read: Five myths about why the South seceded
Kevin Alexander Gray
is based in South Carolina.His books include co-editing Killing Trayvons: An Anthology of American Violence. and The Decline of Black Politics: From Malcolm X to Barack Obama. He posted the following on his Facebook page: "Some tried to chide me on issuing a call of sorts to white people about the environment that creates a Dylann Roof. Well, the Confederate flag, a flag of white supremacy flies on the South Carolina Statehouse grounds along with a statute of white supremacist 'Pitchfolk' Ben Tillman. Countless streets and buildings are named after Confederate heroes. The president of the College of Charleston routinely dresses up as a Confederate general and fights mock battles. And this is the same man who blocked putting a statute of Denmark Vesey on the Statehouse grounds calling him a murderer of white people. This is where we live and what is ingrained everyday in our psyche without apology. I'm against white supremacy and I apologize to nobody for being against it."
Gray and his younger sister Valerie were among the first blacks to attend the local all-white elementary school in 1968.  Since then he has been involved in community organizing working on a variety of issues ranging from racial politics, police violence, third-world politics, race relations, union organizing, workers' rights, grassroots political campaigns, marches, actions, political events. Gray is currently organizing the Harriet Tubman Freedom House Project which focuses on community based political and cultural education.
Related Articles:
American Violence at the Intersection of Race & Class
South Carolina and its Confederate Flag